Are you looking for land for sale in Omaha, Arkansas?
We've got you covered. We are your Omaha, Arkansas real estate experts.
Omaha, Arkansas Land/Lot Listings
Let's get you where you need to go.
To get started on your journey, we've curated a listing URL with all the land/lot listings available in Berryville, Arkansas to begin your search. From there, you can contact our in-house land specialist for any questions.
Omaha, Arkansas Market Report
Let's take a look at a basic overview of the Omaha, AR market (see graphs below).
Omaha - Town vs. County Stats
Avg Price in Omaha: $656,500 / County Avg $491,900
67%
Avg Taxes in Omaha: $3,100 / County Avg $2,000
76%
Avg Sq. Ft. in Omaha: 3,175 / County Avg 2,644
60%
Avg Price per/sqft in Omaha:$207 / County Avg $186
111%
Avg Walkscore in Omaha: 7 / County Avg 23
14%
Avg Year Built in Omaha: 2007 / County Avg 1994
50%
Avg Days on Website in Omaha: 104 / County Avg 78
67%
If you're needing a more comprehensive report of the current market, you can contact any one of our amazing agents.
Omaha, Arkansas Land Specialist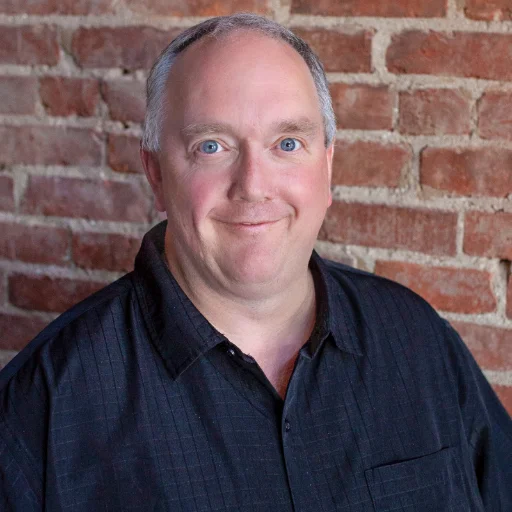 Franklin Harp | Land/Lot Specialist
Having grown up on a farm, Franklin learned at an early age the value of a dollar and what an honest day of hard work feels like. He's proud to be farming land that has been in my family since 1840 - the seventh generation! His background, coupled with his experience give him an advantage when it comes to helping others buy and market their land.
Contact Franklin Harp to find the right piece of land/lot today!
Testimonials
" Lakin Jones was extremely professional,, helpful, and kept us totally informed as she walked us through the entire purchase process. We were VERY pleased to deal with Lakin, and hope that others seek her out to help them. "
- Cyrus Underwood
" We sold our home and purchased a new one using Melissa Collins. She was fantastic and walked us through the entire process. She knows the market and knows how to navigate the world of real estate! It was great having someone to explain everything at every turn. "
- Joan Bell
" Travis has been our realtor for about 10 years and helped us through 3 property transitions (buying and selling). He is super knowledgeable and driven to do the best he can for his clients. More importantly, he is an honest and Godly man. We would recommend him 100 percent! "
- asasmith2
" Melissa was professional but also personable. She was very understanding when we had to bring our small children along to appointments. She made accommodations for them and made them feel welcome. She listened to the features that were important to us in a home and only showed us what would meet our needs. She was very familiar with her listings and was able to guide us to one we had not considered, but it ended up being the home we loved and bought. She made herself available through multiple means of communication and never seemed bothered by our inquiries. The closing went smoothly, and she made sure we were aware of all of our rights and responsibilities. We would not have found the home we were looking for without her help. It was definitely worth it to enlist her services, and we'll be calling on her again for other real estate needs in the future. "
- Tiffani Lee
" MiMi was absolutely AMAZING, she worked so hard and put in all her time and effort to make sure our closing day was the absolute best. Thank you Mimi for everything you done for our family! "
- Sailor Hunter
" Melissa Collins was want we needed, wanted, and had a great selling and buying experience! She led us to price our house at a great value for the current market so we could sell quickly. She helped work out details with the buyers inspection requests as well. "
- Ryan Brittney
" My husband, aunt and I were looking for property to purchase near Harrison, Arkansas. Lakin Jones was recommended to us for our buyer's agent and we couldn't be more pleased with her work ethic, personality and professionalism. Lakin is a true gem. She took all the time we needed to find our perfect little farm. Lakin goes the extra mile to ensure her customers are informed and happy. You can't find a more caring person to represent you in you next real estate transaction. "
- Chris Kirk
" Probably the nicest realtors anywhere! "
- Nathan Bing
" Travis went above and beyond to ensure our home buying process was smooth and we were well represented. He is the ultimate professional!! He coordinated with the lender, the insurance agent, the appraiser, and the other agent continually on my behalf. He communicated with me on each step and was available for all my questions. Absolutely the best buying experience I have had. "
- Lana Lloyd
" Stephanie at Weichert is amazing to work with! She helped my husband and I search for our first home for months. She helped us figure what we really wanted in a home. We've now been settled into our house and loving it for almost 6 months now. She is very helpful in answering questions and making the entire process so much easier! "
- Amber Helton
" Amazing experience! I felt very confident that we were well represented in our purchase. Sherry was very responsive and wonderful to work with. "
- Lauren Bailey
" Nice staff. ..the Arnold's are the best ever! Great real estate company. "
- Bart Johnson
" Go see one of their Realty consultants to find your perfect place to call your home. "
- Debbie Morrison
" My Brother and I needed help selling our Mothers home in Arkansas and as a Real Estate Agent in Kansas for 15 yrs, I have high expectations. Eunice Whiteley with Weichert Reality was the perfect Agent to sell our Mothers home. Her professionalism, experience and willingness to go beyond the norm resulted in a smooth, seamless selling experience during a stressful time for our family. I encourage anyone needing sell or buy a property Arkansas to contact Eunice, I promise you will nor be disappointed. Thank you Eunice, we so appreciate you for all of your hard work. "
- Sabrina Shoemaker
" Tyra was incredible through the entire process finding us our perfect first home. She got us everything we wanted with her negotiation skills, made the entire experience really simple and very quick. 10/10. "
- Jacob Glaze
" Melissa Collins was an incredible agent for us in selling an inherited home and buying our new one. She went above and beyond to guide us through the process as first time buyers and sellers. She is honest and efficient and will be your best asset with this process! I highly recommend her to anyone looking to buy or sell in the area. "
- Christie Rose
" Melissa listed our home and gave advice on preparing for photos. She had a professional photographer come and take the pictures on a Friday. She had the first showing the following Monday. She then brought us an offer. She helped us hire someone to make minor repairs. She made the whole process tick like a clock! You won't go wrong with her! "
- Jennifer Shepherd
" Carolyn Arnold was a rock star! We were living in Ohio and house shopping on line when I contacted Carolyn about a house she had...which was already in contract. She quickly offered to help us find a home. I am sure working with out of state clients is not an easy task. But, Carolyn helped us get our dream home! Everytime I look out at the sunset over the lake I whisper a little thank you to Carolyn. She is very professional and goes out of her way to help people. Thank you Carolyn for your help with everything. You certainly went above and beyond. We appreciate you so very much and wouldn't have our happy place without you. "
- Kim Rice
" Our realtor, Sherry was amazing. She helped us find our forever home. It didn't matter when I texted her if I found property I wanted to look at she always was available to show it to us. I wouldn't have wanted to make this journey with anyone else. Thanks again.. "
- Karen Sparks
" Carolyn is fantastic! With every step and every decision, she guided us with thoughtfulness, professionalism and keen insight… our farmhouse sold in record time and the process could not have been smoother… all with us based in a different time zone. Highly recommend. "
- Bradley Jefferson
" This real estate agency knows how to take care of its customers. Franklin Harp had one of our properties under contract within a week of listing it! Will definitely get our business again. "
- Cody Hackstadt
" Melissa was so great helping us feel like Harrison was home as we were looking to relocate from out of state. She helped us find our perfect starter home the first day we were in from out of town and made the process of buying a house enjoyable. I would absolutely recommend Melissa to those who live in the area and may be looking for a new home or to those who are looking to relocate to the Harrison area. "
- Laini Beans
" Travis went above and beyond to help us get into our new home!! He was patient with all the changes that kept happening and was on top of everything. Weichert is the best realtor!! "
- Ginger Bentley
" Stress-Free! Well, about as stress-free as home selling and buying could be! Listed our house a few days before we left for vacation and before we got back (less than a week); we accepted an offer! Talk about fast and friendly service!! Would recommend Melissa at Weichert in Harrison to anyone wanting to sell their house! "
- Rosie Campbell
" Great people. "
- Decoy Doggers
" So glad we chose to work with Angela Ballard! Angela helped us, as first time home buyers, navigate the crazy world of purchasing a home. She worked with us from the very beginning, was very patient and showed us countless homes over the almost 8 months it took for us to find the perfect house! "
- Hailey Groen
" We listed our home with Weichert in Harrison, Ar. We had a very smooth closing during Covid-19. Whether you're buying or selling Jim Harp and the Weichert team of realtors are the best group around. We would use again and highly recommend. Thanks to all and God bless! "
- Lorie Burns
" Great Experience buying property and selling a home with Melissa at Weichert in Harrison. Every step was explained to our understanding, organized, active showings, quick communication, and in-person assistance whenever needed. Melissa was able to provide knowledgeable insights from the real estate market which were relevant to our situation when we needed it and went the extra mile to reduce the stress of selling a home. Highly recommend buying or selling with Melissa! "
- Kristi Brownfield
" Melissa really listens to your wants in a home. She communicates almost immediately by text or call. We were out of state and she kept us updated always. When deciding her insight into our dream home was right on and upon viewing it , we knew this was our forever home and if time comes and we decide to look for land,vacation home build, Melissa will be our choice. If your wanting a realtor that really listens to both spoken and dream goal in a house, this should be your choice. "
- Cindy Coleman
" Great experience with Weichert Realtors! Especially Angela... she was absolutely amazing and helped us every step of the way. As first time homebuyers, we were a little nervous about the process and Angela answered all our questions and we love our new home!! "
- Trissa Marie
" Working with Melissa Collins was absolutely terrific. From beginning to end, Melissa was always there for us. Her knowledge and expertise was outstanding and made our house buying process an actual pleasure working with Melissa. I would recommend Melissa to anyone wanting to purchase a home in Harrison and the surrounding area and should I need a realtor in the future, she will be the first one I would contact. I would even consider her a wonderful person and friend. "
- Dale McKasson
" We are purchasing a wonderful house in Arkansas, thanks to EUNICE WHITELEY and MELISSA COLLINS. This house is about 5 hours away from where we live currently. These ladies have worked very hard to make this transaction as smooth as possible as we have been working at a distance. We don't have enough good words to say about Eunice. She worked with us literally day and night. She's open and friendly, honest, and not once did we feel like she was pushing us in any direction. She's just been fantastic. Ten stars out of five!!! "
- Berry Clemens
" Sherry was by far the most amazing realtor to work with. He was understanding, encouraging, and always on top of what needed to be done. We would 10000% recommend her to anyone looking to purchase a home or sell their house! "
- Blaine & Morgan Lawrence
" Travis Arnold helped us get into our new home! Polite and professional, always answered our calls! Highly recommend him! "
- Justin Goodwin
" The team at Weichert is supportive of our community and those people within. And their new office is beautiful! A must-see. "
- Wilson Marseilles
" Melissa was extremely helpful with the process of purchasing my first home. She was professional and responsive with my calls and questions. I highly recommend using her when buying your next home! "
- Andi E.
" Great Realtors. Honest, fun, made the buying raw land experience very easy. "
- Autumn James
" Buying my house was a pleasure. First-rate service and excellent customer service. Couldn't be happier. "
- Shelley Jones
" I have worked with Melissa in both buying a home and selling a home. She was professional, knowledgeable, and she got the job done. She went over and above what was required of her and provided excellent communication from the first contact to post sale. I highly recommend working with her. "
- Randy P.
" Angela Ballard was absolutely incredible, she went to great lengths to find my wife and I our first home and I'm happy to say I consider her a family friend now after all said and done. "
- Tony Williams
" Sherry Eddings did an amazing job finding my family our forever home. She answered all of our questions and completed all tasks as quickly as possible. She showed empathy for the anxiety-ridden process of home buying. She became part of our family. She never failed to amaze us or go above and beyond all expectations. She even brought by some lovely home warming gifts on move-in day! We could not have asked for a better person to walk us by the hand through this process. We are so grateful for her. If you are looking for a hard-working, honest, and effective realtor who exhibits great love empathy, and compassion, she's the one to turn to. Thank you again Sherry! "
- Buddy Mcintare
" Very professional and knowledgeable. We were first-time homebuyers and knew nothing about the process and Melissa was great from start to finish! "
- Andria
" Sherry is literally amazing, she kept up with all the paperwork helped us through our first home buying experience, and answered every question we had. "
- Kori Darnell
Previous
Next